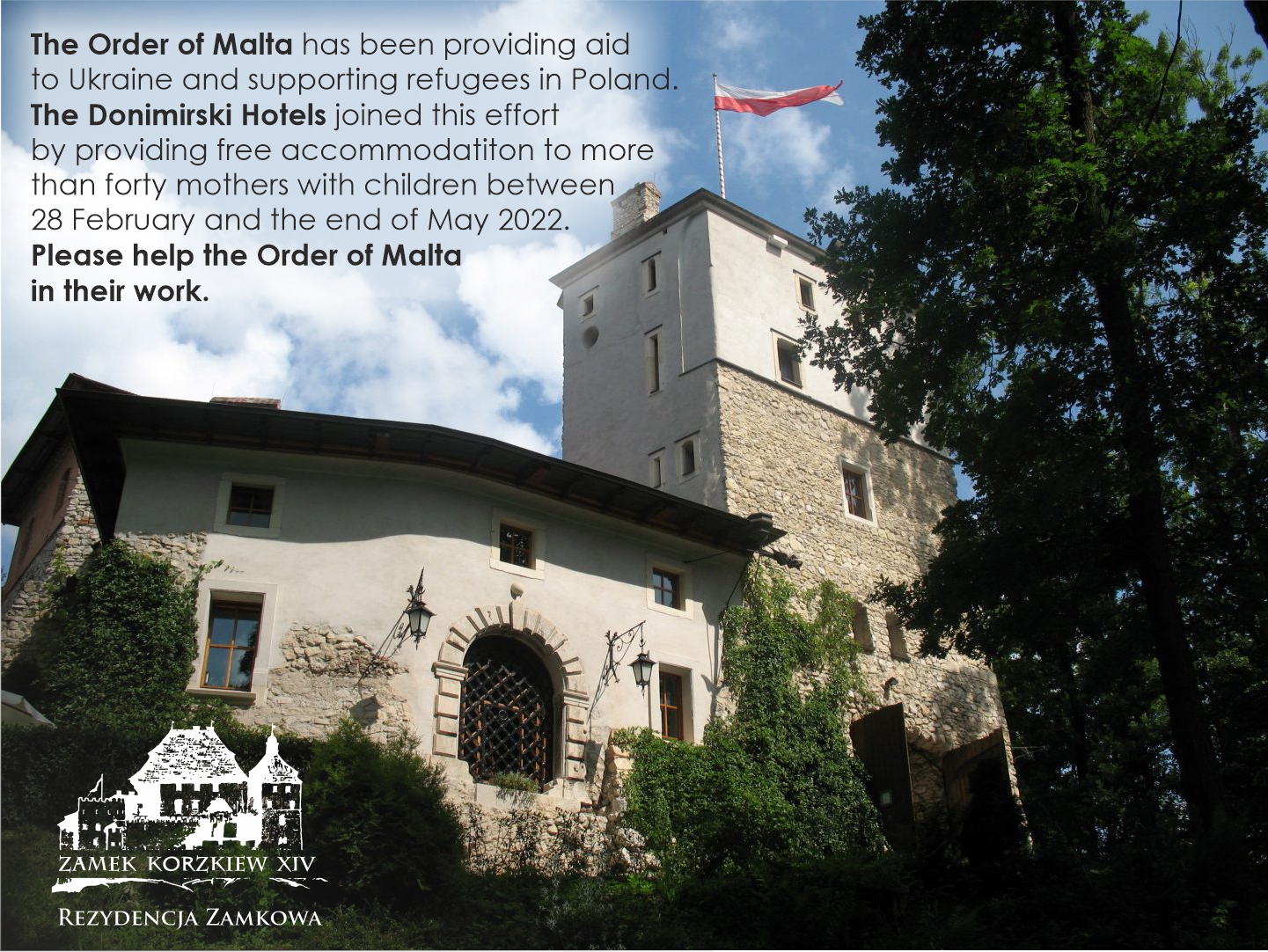 During this difficult time, we invite 10-person groups for stays and dinners at the castle in a small and quiet locality near Kraków. The Castle in Korzkiew offers year-round accommodation as well as intimate dinners in medieval interiors!
The castle in Korzkiew, once alive with vibrant feasts and knightly tournaments, welcomes everyone today into its 14th century walls. It is located to the north of Kraków, only 13 km away from Main Market Square. The castle is a real retreat, perched on a hill surrounded by forest and a park founded in 1820, stretching in the valley between the wooded hillside and the Korzkiewka River. The 17th century parish church is visible on the adjacent hill.
For day trips, you can see Ojców with Łokietek's Cave, the historical churches in Modlnica and Giebułtów, caves Nietoperzowa and Wierzchosławicka, and castles in Grodzisko and Pieskowa Skała. For fans of active leisure, there's horse riding, golf and even a shooting range.
You can stay here "with the ghosts" in the tower and the gate building, in one of four chambers, each with a bathroom and a fireplace. The lounge, dining room and kitchen complete this residence for as many as ten guests. The fully equipped kitchen allows for in-house dining.
On top of all that, you can order a candlelit dinner in the castle rooms with fire in the fireplaces, or in the courtyard under the stars.
On request, Italian wines imported to Korzkiew from Castello di Tagliolo in Piedmont are offered.
The atmosphere of the castle makes overnight stays and dinners an unforgettable experience for guests.
Korzkiew Castle – welcoming since 1352 and located only 13 km from Kraków's Old Town!