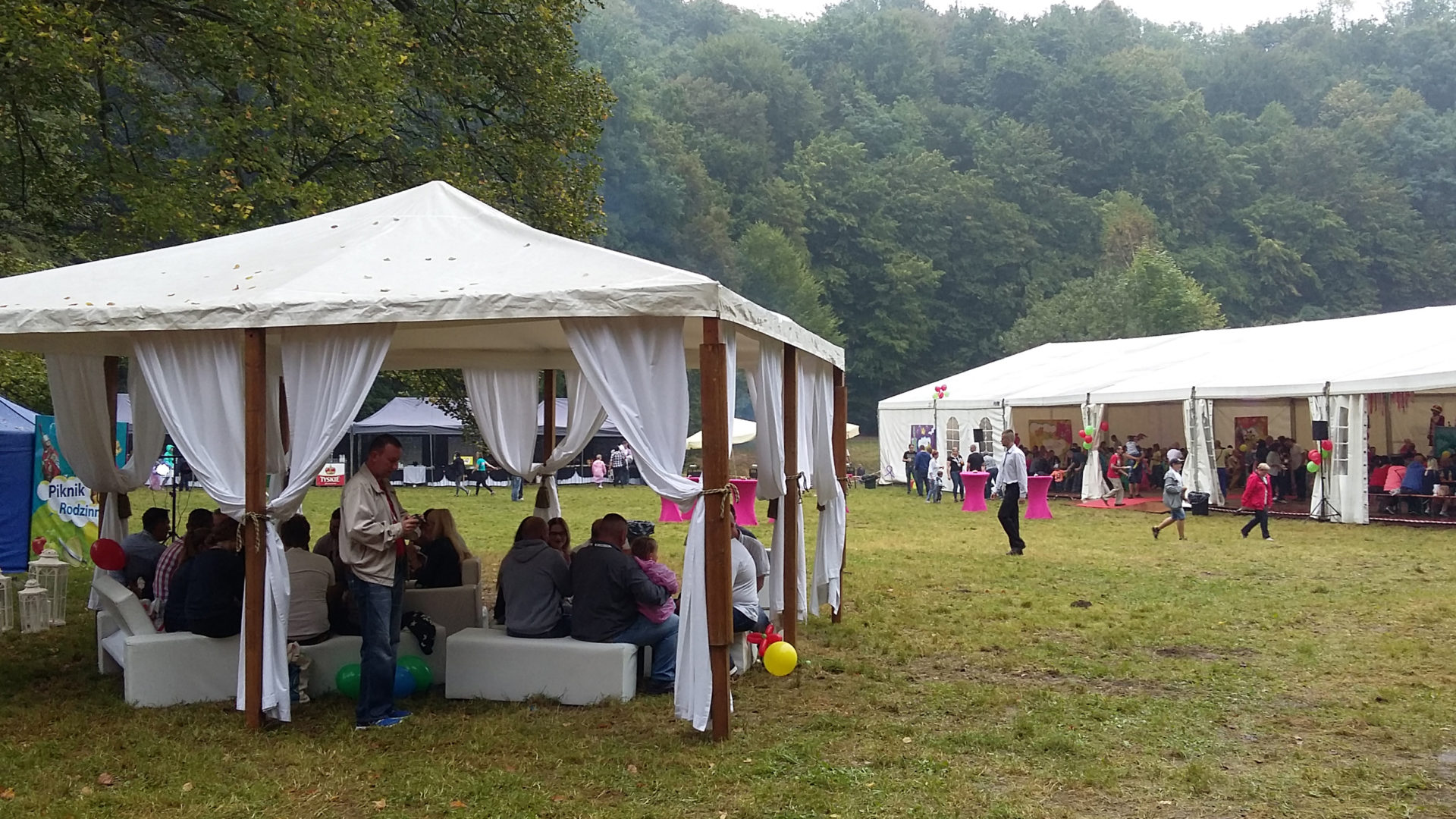 Events in the park
It was right here that the castle saw a bloody battle unfold at its feet in 1587, as the Polish forces of king Sigismund III Vasa led by Jan Zamoyski defeated the German troops under the command of Maximilian Habsburg, a hopeful to the Polish throne. Later on, around 1820, at the initiative of Stanisław Wodzicki, to whom we owe Kraków's famous Planty Park, Eleonora Wodzicka founded an English landscape garden, whose layout still remains visible today.
Nowadays it is an over two-hectare (5 acre) park in the valley by the castle, stretching between the wooded hillside and the Korzkiewka river. The park is only accessible from the castle as the river effectively cuts off any access from the road that goes along the park. This means that events held in the park are private, since there is no access for bystanders.
The wide plane of the park (120 m by 240 m), almost flat, allows for any layout of the event, picnic, festival or concert. There is room for a stage, tents, food stalls, barbecue and bonfires, or sporting activities. There also is access to electricity and water.
Events are held year round in the park, with bonfires and sleigh rides in winter. Past events held here included: horse riding shows, knights' tournaments, parish feasts, local festivals, school oath ceremonies, scouting camps, firemen's reunions, corporate meetings and even flights in a tethered balloon. Access and parking provided.
Come and enjoy your time in the park by the castle in Korzkiew, only 13 km from the Old Town!