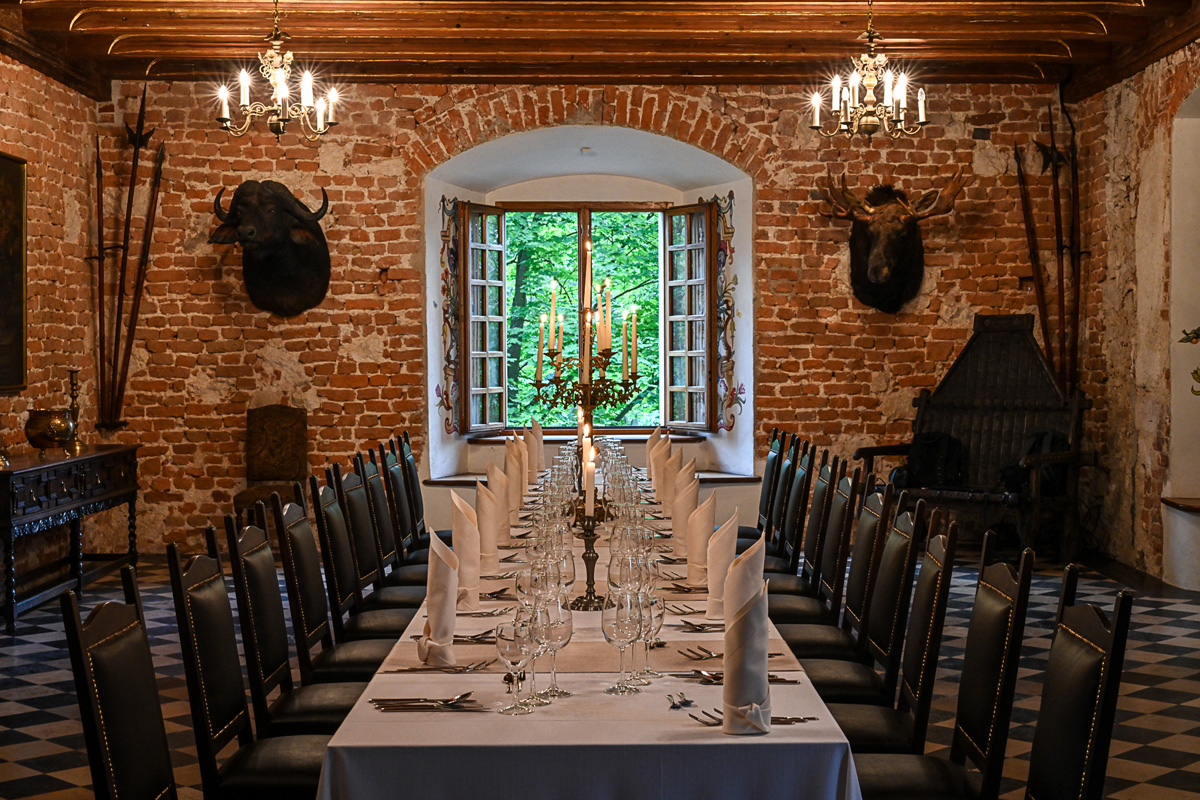 Korzkiew Castle invites groups of 10 people who love candlelit dinners and burning fireplaces in medieval interiors!
In 1750, King August III came with his numerous entourage to the Korzkiew castle and stayed here for a few days, while the owner of Korzkiew, Michał Jordan, as befitted the Crown Gamekeeper, organised endless hunting and feasts for his monarch. That is, after all, how the rule of the Saxon kings went down in Polish history.
Today, the castle makes is possible to relive this past for a while – by taking part in a feast or a romantic dinner.
There are four banquet halls, each with a fireplace, to choose from for your dinner at the castle. Upstairs, there's the Royal Room, which is larger, and a smaller one, called the Crown Gamekeeper's Room. On the ground floor, there's the larger Renaissance Room, and the smaller Knightly Room, the history of which dates back to the 14th century. The courtyard, depending on the weather, will allow you to eat under the stars, with barbecued delicacies complemented by wines imported from Italy to Korzkiew from Castello di Tagliolo in Piedmont. There are different menus to choose from, also on individual request.
After the dinner you return home, or spend the night "with the ghosts" in the castle residence. Ten guests can enjoy the four chambers with fireplaces, each with a bathroom en suite.
Come and join us for an unforgettable event! You too can become part of the history of this place.